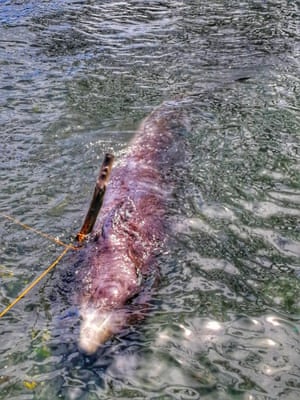 When the clock striked 2019, The Maverick Store made a vow that we would reduce and eventually eliminate plastic packaging. 
The first awareness I had about the amount of plastic in our oceans was working for G-Star Raw in the Summer of 2016. The same time I had started to research about the harms of fast fashion on the environment. 
G-Star and the Plastic Soup Foundation are now urging other fashion companies and the textile industry to support the international '
Ocean Clean Watch
' scheme, which seeks to develop innovative solutions that could prevent the release of plastic fibres from garments in the future.
The director of the Plastic Soup Foundation has hailed G-Star as the first fashion brand to "recognise and support the need for innovation" in the sector. Maria Westerbos said: "Leading European research recently showed that a fleece releases an incredible one million microfibers every time it is washed.
"If you imagine that, every day, a couple of billion people around the world wash their clothing, and that almost every item of clothing contains plastic nowadays, you can easily see why it is imperative to deal with this cause of the plastic soup immediately."
The Maverick Store takes massive inspiration from brands like this who are pioneering recycled and zero waste fashion. 
Only recently was another Whale reported washed up in the Philippines with 40kg of plastic bags in its stomach after dying from 'Gastric Shock'. 
The use of single-use plastic is rampant in south-east Asia. A 2017 report by Ocean Conservancy stated that China, Indonesia, the Philippines, Thailand, and Vietnam have been dumping more plastic into the ocean than the rest of the world combined.
Spread love not chemicals.